Open Air Photo Booth Hire
Our open booth is a versatile style booth perfect for your next event, customise your booth with our selection of over 20 backdrop designs.
Custom made print designs!
We create all our print designs to match your event type & theme!
Open Air Booth
Our open booth offers an inviting & fun atmosphere, flexible to work within your event space.
Customise your look with a choice of our wide range of 8x8ft backdrops to suit your event!
Suitable for events with large group sizes & group photos!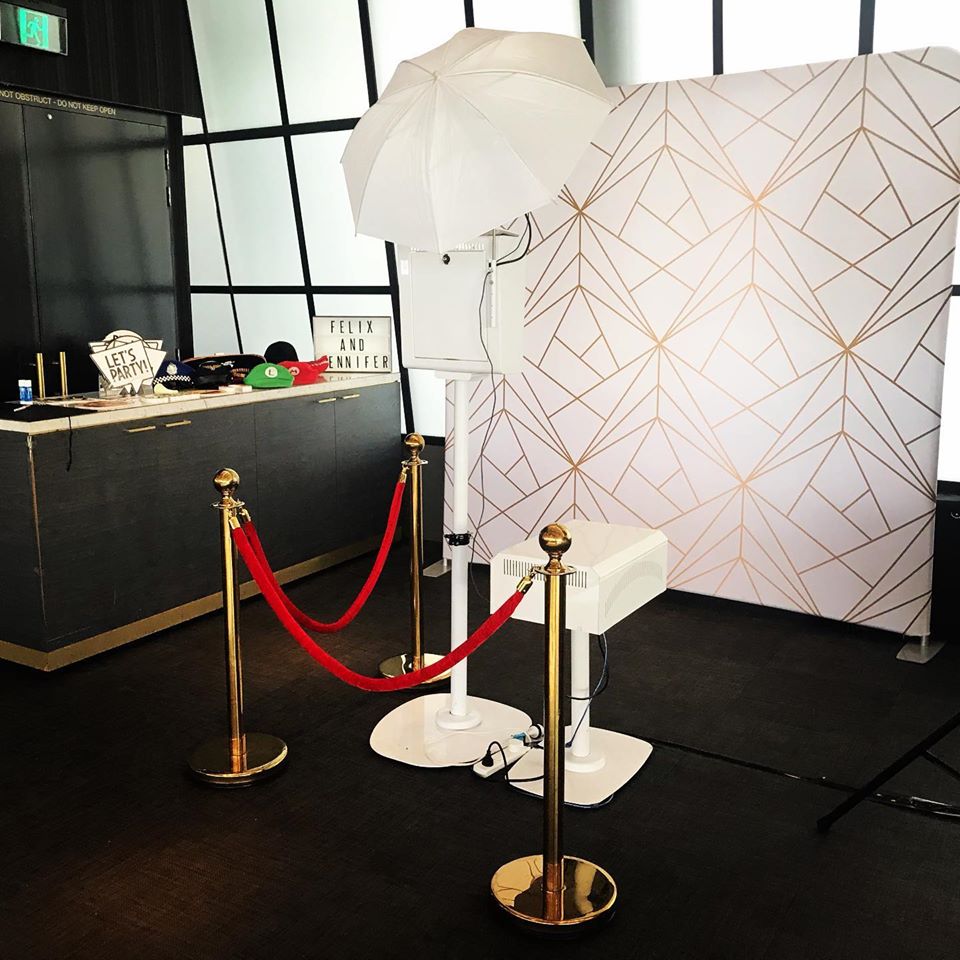 PROPS
We offer a wide selection of fun props, catering to weddings, birthdays and more!
DOUBLE PRINTS
Unlimited prints with all packages, double 2x6" prints included!
FREE GUESTBOOKS
Let your guests you a special message in our complimentary guestbook
GIF Option
This option converts your images to a Video/GIF which is emailed directly to the user!
Everything about this service is on point! 👌🏼
Definitely would use this service again. Highly recommended!
Emily P
Had a great experience with Cherish photobooth for my March wedding. Mark was responsive and highly accommodating. Would definitely recommend them to anyone thinking of hiring a photobooth for their upcoming event.
Jess Lai
Guys are great to deal with, very professional. Guests at event had a blast and captured some fantastic memories and fun times. thanks heaps.`
Kate W
It was the most amazing night ever!!! Thank you so so much Mark, you and Will made the night fantastic!!! I greatly appreciate all the effort you went too!!! Can't wait for the next one!
Mindy
Cherish Photobooth was very helpful throughout the whole booking  process. They provided various options to us given the space limitation in the venue. We have also used them a few times after our wedding, for baby shower andbirthday parties! We cannot be happier with their outstanding service.
Deb Caldwell
Boys were very professional and everyone enjoyed the booth at our wedding. The good range of props catered to the kids and the adults.
Thanks again guys!
Steven D